Welcome to all. If you are attending André Malraux high school in Biarritz, this is your blog. Feel free to express yourself in English, Spanish, German (or in any other language except French) in this blog. Just send your article to one of your teachers so as to be able to contribute to this blog. Everyone is welcome to do so. The language teachers.
Friday, 16 January 2015
Kailash Satyarthi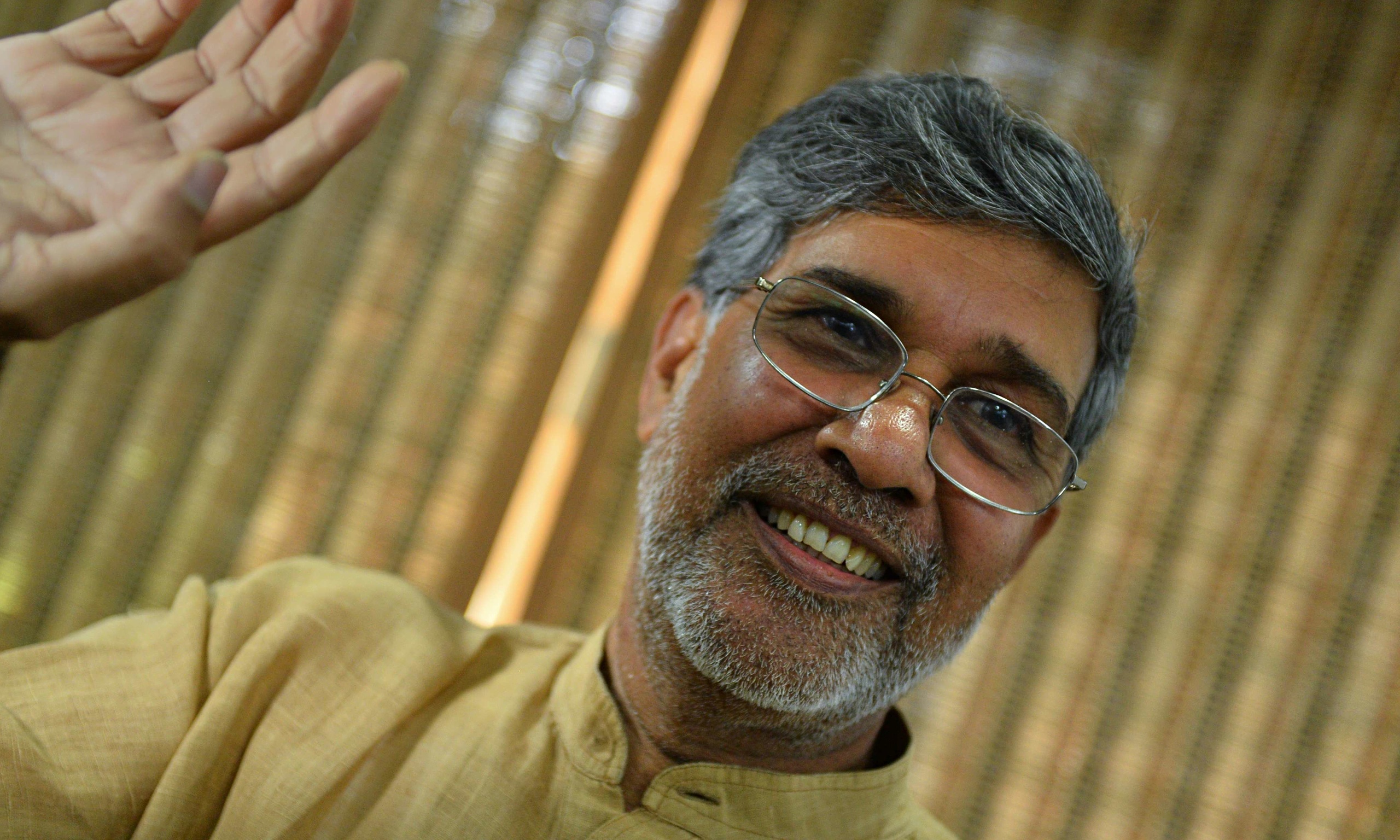 Kailash Satyarthi was born in Vidisha (India) in 1954. He's a human rights activist leading the movement to end child slavery and exploitative child labor.
He began militating in 1980 when he stopped working as an electrical engineer and he's inspired by buddishm.
He thinks child labor issue is a human rights issue, not just a charitable cause. According to him, child slavery contributes to poverty, unemployment, illiteracy and other issues.
He founded and led several organizations such as Global March Against Child Labor or Global Campaign for Education. Moreover, he's a member of a High Level Group formed by UNESCO on Education for All.
He organized marches against child slavery that inspired and mobilized many people, brought attention on the media and generated political debates. The longest march he organized covered 80,000 km across 103 countries in 1998. Furthermore, he also wrote several books about child labor and human rights.
Here's a quote from Mr Satyarthi showing the action of Global March Against Child Labor :
"

The Global March Against Child Labour is a movement to mobilize worldwide efforts to protect and promote the rights of all children, especially the right to receive a free, meaningful education and to be free from economic exploitation and from performing any work that is likely to be harmful to the child's physical, mental, spiritual, moral or social development."
The work of Kailash Satyarthi has been the subject of several documentaries and films and Satyarthi's contribution has been recognized through several international awards. He won the Nobel
Peace Prize in 2014, and it helped him to be known by the media and the Indian people.
To my mind, Kailash Satyarthi is a hero for several reasons. First, he's not worldwide known but he never hesitates to take risks to help children, like when he was attacked in 2011. Then, he had a career as an electrical engineer and decided to stop it suddenly to dedicate his life to others. Finally, he never gives up his fight, uses every way to promote human rights and does his best to offer an education to every child.
Ugo Hirigoyen – Classe de 1re SC
Malala Yousafzai was born July 12, 1997 in Pakistan's Swat Valley. Since her childhood, she is an activist. Her father is himself a defender of the right to education. He founded a school, which was renamed with the name of the girl. But the Taliban arrived in the village and imposed Sharia. Music, movies, and all symbols of freedom and emancipation for women are prohibited. Malala's family tried to resist...
It was at the age of 11 that Malala became very famous. When she went with her father to a press conference, she denounced the violence of the Taliban who, after taking control of the Swat Valley in 2007, burnt schools for girls and murded their opponents.
She continued in this direction under the pseudonym of Gul Makai, in a blog published by the BBC entitled "Diary of a Pakistani schoolgirl."
When the Taliban arrived in Swat, her family left the region and the members of the family separated. They united again in July 2009, after the Second Battle of Swat.
In october 9, 2012, Malala was targeted by an attack. She writes in her biography: « The day where everything changed was Tuesday, October 9 »
This day, Malala, who was 15 years old, is a victim of an attack by the Taliban: While she was going to school, the school bus stopped abruptly. Masked men got on the bus and they asked : « Who is Malala ? "and they shot her in the head.
With the mediatization of her story, the teenager became a heroine and a fighting icon for the right to education.
Since 2011, she received numerous awards for her commitment: the international price of children for peace, Simone de Beauvoir prize for women's freedom, Anna Politkovskaïa price and the Sakharov Price of the European Parliament.
On December 10, 2012, UNESCO and Pakistan created the Malala Fund which aims to register in school all children of the world by 2015.
In April 2012, the American weekly Time revealed Malala in its list of the hundred most influential personalities in the world.
On

July 12, 2013, the day of her 16th birthday, at the United Nations she launched, a strong appeal for "education for all children". «Our books and pens are our most powerful weapons. A teacher, a book, a pen can change the world ». She was warmly applauded by the assembly.
In October 10, 2014, the Nobel Peace Prize was awarded to Malala and Kailash Satyarthi for their fight against the oppression of children and young people and for the right of all children to education. Malala is now beginning a political career to "change the future" of Pakistan. «I'll be a politician later. I want to change the future of my country and make education compulsory ".