Kailash Satyarthi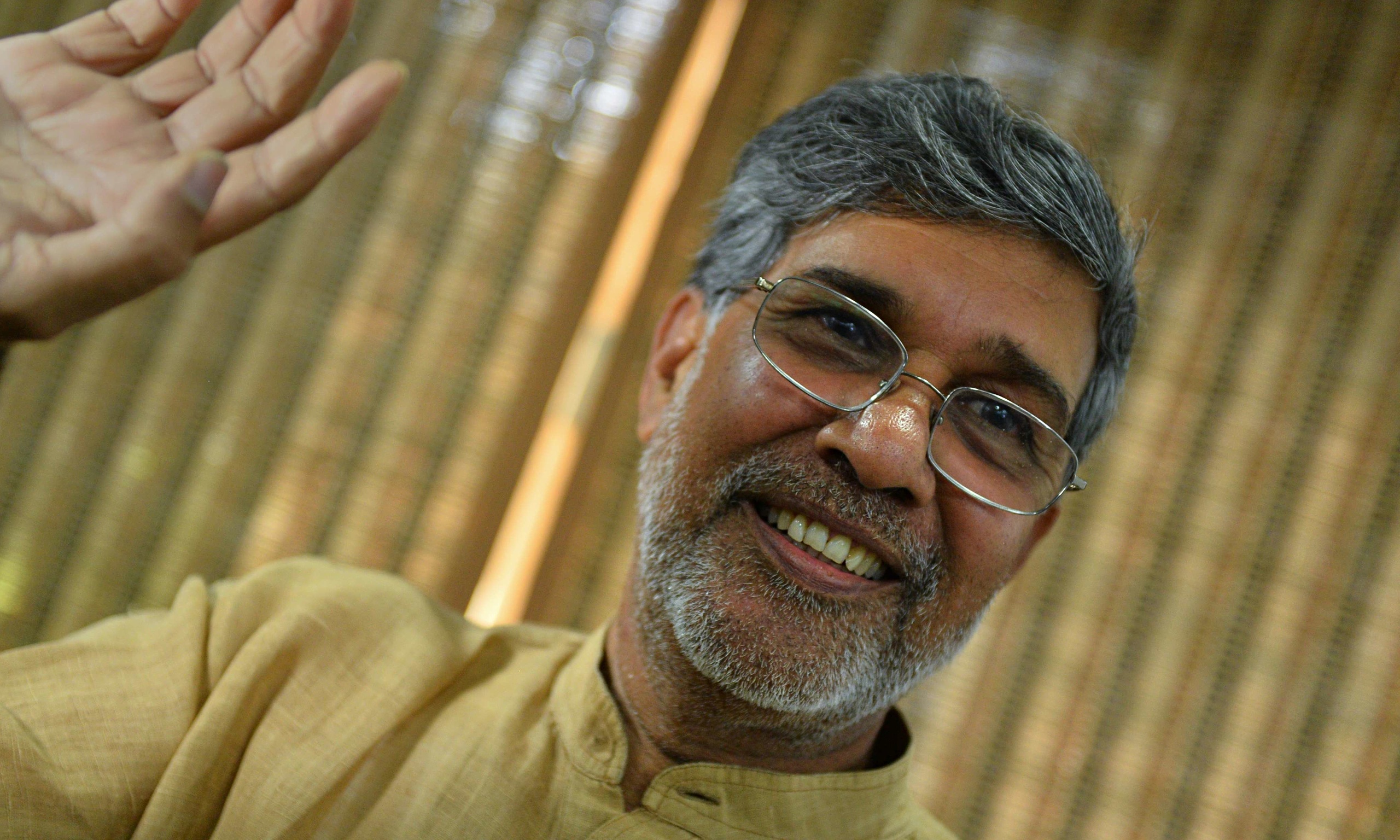 Kailash Satyarthi was born in Vidisha (India) in 1954. He's a human rights activist leading the movement to end child slavery and exploitative child labor.
He began militating in 1980 when he stopped working as an electrical engineer and he's inspired by buddishm.
He thinks child labor issue is a human rights issue, not just a charitable cause. According to him, child slavery contributes to poverty, unemployment, illiteracy and other issues.
He founded and led several organizations such as Global March Against Child Labor or Global Campaign for Education. Moreover, he's a member of a High Level Group formed by UNESCO on Education for All.
He organized marches against child slavery that inspired and mobilized many people, brought attention on the media and generated political debates. The longest march he organized covered 80,000 km across 103 countries in 1998. Furthermore, he also wrote several books about child labor and human rights.
Here's a quote from Mr Satyarthi showing the action of Global March Against Child Labor :
"

The Global March Against Child Labour is a movement to mobilize worldwide efforts to protect and promote the rights of all children, especially the right to receive a free, meaningful education and to be free from economic exploitation and from performing any work that is likely to be harmful to the child's physical, mental, spiritual, moral or social development."
The work of Kailash Satyarthi has been the subject of several documentaries and films and Satyarthi's contribution has been recognized through several international awards. He won the Nobel
Peace Prize in 2014, and it helped him to be known by the media and the Indian people.
To my mind, Kailash Satyarthi is a hero for several reasons. First, he's not worldwide known but he never hesitates to take risks to help children, like when he was attacked in 2011. Then, he had a career as an electrical engineer and decided to stop it suddenly to dedicate his life to others. Finally, he never gives up his fight, uses every way to promote human rights and does his best to offer an education to every child.
Ugo Hirigoyen – Classe de 1re SC