American Sniper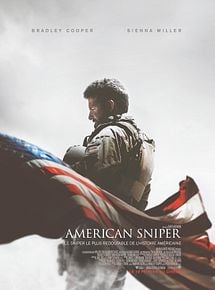 American Sniper is an American war movie directed bye Clint Eastwood, this is a adaptation of the autobiography of the American Sniper and member of the SEAL, Kris Kyle. This film is the biggest commercial success of Clint Eastwood career.
I loved this movie because there is a lot of action and rebound, we embody a character who is very courageous and interesting.
I stongly advice this film because it is really interesting and deal with a taboo subject.